Here's the e-mail challenge I would be sending to a friend if Doodle Jump wasn't an application that cost money to play.
I originally contacted Doodle Jump developer Lima Sky to review their app for
theiphoneappreview.com
(a blog I recently started working with). While the review won't be showing up there, expect a doodle jump review here on PLAY READ WRITE over the weekend.
I got up to 15391 in Doodle Jump!!!! Try to beat that!!!

Doodle Jump is so ADDICTING! I am hooked. This game is unstoppable. Period. Get it on the iTunes App Store if you still don't have it and let's see who can get higher!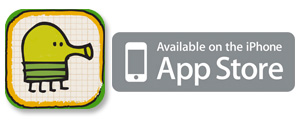 If you already have Doodle Jump installed on your iPhone or iPod Touch, you can click here to launch Doodle Jump. If you don't have it yet, you can get it here.
For more information about Doodle Jump, please visit http://DoodleJump.LimaSky.com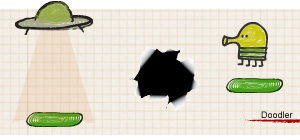 Sent from my iPhone